To Be Together, You Have To - Get - Her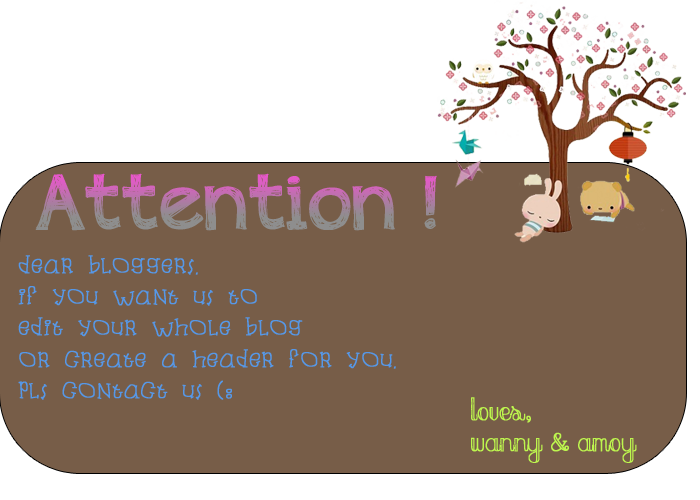 //asalamualaikum. Okay, see that banner ? Me made it hoho. Awsome right ? //self praise Anyway, blog aku makin cantik. Biru and pink, nampak tenang sahaja kan ? Okay, about banner atas itu. Aku and makcek aku,
Amoy
buat jualan. To those who want to us to edit for you, please like our fanpage,
this
and
this
. Tell us the design at our fanpages. BUT, you have to pay (:
The price :-

Header with writing : RM 3

Header with pictures/doodles : RM 5

Whole blog : RM 10
Okay, some blogs that I've edited.
Aku malas nak prinscreen semua, aku just upload header. If korang nak view blog diorang, just click at the header. Kbai (Y)